Attaining IoT Value: How To Move from Connecting Things to Capturing Insights
This paper combines original and secondary research, as well as economic analysis, to provide a roadmap for maximizing value from IoT investments. It also explains why, in the worlds of IoT and IoE, the combination of edge computing/analytics and data center/cloud is essential to driving actionable insights that produce improved business outcomes.
Unlock the Value of Your Data
Deliver better business outcomes in your core operations at the edge or in the cloud by transforming your data centre from a cost centre to a centre of innovation. Discover the solution for real-time analytics, scalability for big data, cloud-scale computing, and industry-leading performance.
See How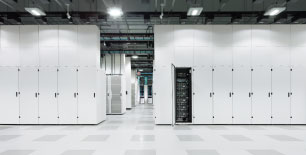 Get Big Impact from Your Big Data
Big data is changing the way that the world does business from reactive to predictive. Data analytics can transform how virtually every department in your organisation operates. But are you making the most of the opportunity? Here are our top five tips to get more insights.
Read More